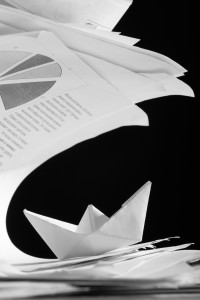 Israel Green-Hopkins, MD, is a second-year fellow in Pediatric Emergency Medicine at Boston Children's Hospital and a fierce advocate for innovation in health information technology, with a passion for design, mobile health, remote monitoring and more. Follow him on Twitter @israel_md.
A few months ago, I spent 15 minutes filling out a detailed health data form at the doctor's office. The paper form contained multiple questions about my health, family history, medications and basic demographic information. I assumed that an administrative specialist would code it into the practice's electronic medical record (EMR) to be put to use. So it came as a surprise when I spent another 5 minutes reviewing the form with my physician, who then proceeded to type this information into the EMR herself. I'm confident neither my physician nor I felt enabled by the experience.
Countless people have had a similar experience—or worse, filled out a form with no sign that any clinician ever saw the information. Though the industry has made outstanding progress in adopting EMRs, the practice of data acquisition from patients remains cloudy. Patient-generated health data (PGHD), a term encompassing all forms of data that patients provide on their own, is a relatively new concept in health care. It falls into two broad groups: historical data and biometric data.