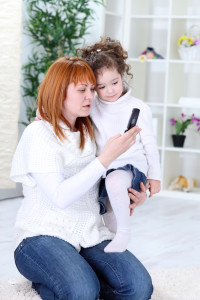 Kelly Dunn, a pediatric nurse practitioner in Medicine Patient Services at Boston Children's Hospital, is primarily focused on helping families with hospital discharge and improving patient throughput.
A child hospitalized on 9 East, a general medical floor at Boston Children's Hospital, was nearly ready to go home. The discharge order was written, and prescriptions were sent to the pharmacy. The staff nurse and I completed discharge teaching, competing with a very wiggly toddler for her tired mother's attention.
Before this family went home, I had one more question: Would you like to receive a text message or email to check up on you once you are home?
Within a minute or two, I had entered the mom's contact information and her preferred mode of communication (a text message to her cell phone) on an iPad. The family left, reassured to have a way of reaching a nurse familiar with their hospitalization should a problem or question arise at home—and pleased to have the option.