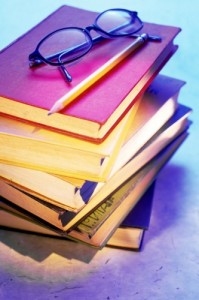 Today, in year-end tradition, we present a few titles related to science and medicine. Our criteria? Sumptuous stories, clever topics, smart issues and a good read. We're hoping you'll add your top pick, and tell us why.
Superbug: The Fatal Menace of MRSA, by Maryn McKenna (Free Press/Simon & Schuster, 2010). Earning her nickname, Scary Disease Girl, McKenna investigates the global epidemic of drug-resistant staph infection. A former beat reporter for the Atlanta Journal-Constitution covering the Centers for Disease Control and Prevention, McKenna interweaves life-shattering accounts of the flesh-eating bacteria in men, women and children with the short and sobering history of MRSA and lays the pending crises at our feet. After she signed her book contract, McKenna started a blog to establish her turf and crowdsource her reporting (although no blog posts appear in the book). The Superbug blog continues as part of Wired Science Blogs.
The Emperor of all Maladies: A Biography of Cancer, by Siddhartha Mukherjee (Scribner, 2010). In the dank half-basement closet-lab of Children's Hospital in Boston, Sidney Farber is about to make a historic career change. "Instead of squinting at inert specimens under his lens, he would try to leap into the life of the clinics upstairs – from the microscopic world he knew so well into the magnified real world of patient and illnesses," writes Mukherjee. To the dismay of his Children's colleagues, Farber first experimented with an anti-folate concocted by a chemist friend on children with leukemia, which was then incurable. Mukherjee, himself a physician-scientist who trained at Dana-Farber Cancer Institute, weaves other doctors, researchers and patients into his page-turning narrative, which includes Farber's later transformation from a clinician into an advocate for cancer research, and the story of Mary Lasker, the force behind the "War on Cancer."
The Calculus Diaries: How Math Can Help You Lose Weight, Win in Vegas, and Survive a Zombie Apocalypse, by Jennifer Ouellette (Penguin Books, 2010). If  you break into a cold sweat looking at a rudimentary equation, science scribe Jennifer Ouellette has been there and wants to help. Once math-phobic, the former English major noticed that behind many equations lurks an enthralling story. She first shared a few of them on a blog, Cocktail Party Physics (where you can find her latest book picks). Probability theory emerged from games of chance, for example, but "craps doesn't begin to make sense until you get your hands dirty and play in a real-world setting – like Las Vegas," where she and husband Sean Carroll, Caltech theoretical physicist and appendix illustrator, got lucky. But don't be fooled; the odds are against you. "Eventually you will lose everything," she writes. "The casinos are very up-front about this."
Genetic Justice: DNA Data Banks, Criminal Investigations, and Civil Liberties, by Sheldon Krimsky and Tania Simoncelli (Columbia University Press, 2011). The advances responsible for the plummeting cost of personal genome sequencing have also helped make DNA the fastest-growing criminal forensic tool since fingerprints were introduced more than a century ago. The U.S. forensic data bank is the largest in the world, with 8 million people's DNA collected and permanently retained, Krimsky and Simoncelli write. Scholars, lawyers and armchair forensic fans may be interested in the legal analyses and policy discussions around such issues of ethics and justice as taking DNA from juveniles, the search for possible family members of suspects, and community "DNA dragnets," where DNA is collected from large numbers of people who live or work in the area of a crime scene, sometimes all the adult men or women in a town.
Origins: How the Nine Months Before Birth Shape the Rest of Our Lives, by Annie Murphy Paul (Free Press/Simon & Schuster, 2010). The arc of Paul's pregnancy serves as the organizing structure for a look into the new science of fetal origins. "There is a necessary acknowledgment that things can go wrong during gestation – but also a dawning sense that intrauterine conditions make a lot of things go right, that the prenatal period is where many of the springs of health and strength and well-being are found," Paul writes. "There is a recognition that there is no generically ideal pregnancy to aspire to (and, inevitably, to fall short of); there is instead a highly personal and particular shaping of the fetus of the specific world into which it will be welcomed."
Dr. Folkman's War: Angiogenesis and the Struggle to Defeat Cancer, by Robert Cooke (Random House, 2001, Trade paper). What can we say? This oldie-but-goodie remains a Children's Hospital favorite. The tale centers on the work of the late Judah Folkman, MD, whose observations about treating cancers by starving them of their blood supply helped launch a rich and thriving research field that is generating benefits beyond cancer treatment. A few weeks ago, Cooke was across the street in the Harvard Medical Coop Bookstore, signing copies of the book in stock.
What are you reading?