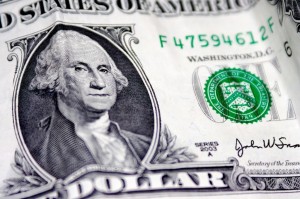 An article popped up in my Google alerts that gave me some excitement.  A survey from the Association of University Technology Managers, reported in Mass High Tech, placed Children's Hospital Boston fifth in licensing income among all U.S. hospitals. We were ranked just below the Mayo Clinic, which has more than double the research funding of Children's. Massachusetts General Hospital was second on the list and Brigham and Women's was eighth.*
I don't often get to see quick financial results from my work (I'm the marketing and communications specialist in Children's Technology and Innovation Development Office (TIDO), which licenses the Hospital's technologies). But what I do get to see regularly is just as important to our mission: small advances that barely impact the hospital's bottom line but have a large significance to our patients.
TIDO's charge is to develop and advance technologies and discoveries invented at Children's into products to benefit patients worldwide. We do this most often by licensing patent rights to companies who develop them for sale.  In exchange, Children's receives a portion of the revenue—part of which goes to the inventors and the rest of which is reinvested into research.
Our fifth-place ranking reflects the commercial success of a few technologies, the result of just a fraction of what our office does. Many innovations and inventions improve healthcare, and we support all of the ones we see, including those that are not expected to make a large financial impact.
Take the Sonnewheel Body Mass Index (BMI) Calculator, for instance. The current BMI scale is set up for adults, and Children's dietitian Kendrin Sonneville, MS, RD, LDN, saw an unmet need to adjust the index for children who grow quickly. The SonneWheel lets clinicians combine BMI with a child's age and sex to estimate the BMI percentile. It's a simple device that is helping combat childhood obesity. As my boss Erik Halvorsen, director of TIDO, puts it: "Hundreds of thousands of these wheels have been given away, because doing the right thing is more important than revenue."
Innovation in patient communication is another way in which Children's is improving patient care. John Costello, director of the Augmentative Communication Program, created a medical symbol set to help patients who are unable to speak or write legibly. The symbols graphically represent words and phrases related to hospitalization. Children's has been using them since 2002, and in 2009 TIDO licensed the medical symbol set to Vidatak, LLC, who is distributing the set on Patient Communication Boards to care providers around the globe.
Not that licensing revenue isn't important to us – it is – because it supports more inventing. "Most of that revenue is reinvested into research that can create the next generation of diagnostics, devices and treatments," says Halvorsen. This hospital-wide commitment to fostering innovation shows through multiple internal funding mechanisms, including the new Innovation Acceleration Program, which awards funds for hospital process innovations that may lead to reduced operational costs – even if they're not commercialized and don't go beyond Children's; the Translational Research Program, which has the goal of moving projects into clinical testing; and my own office's Technology Development Fund, which funds promising technologies and pairs researchers with industry advisors. All these funds have the same mission: to improve care for our patients and beyond.
It is an exciting time to work for Children's and to see the hospital building momentum. The recent news is only a glimmer of what TIDO and the hospital can and will do to improve patient care. And I am inspired to continue my contribution towards this effort.
*Note: Mass High Tech incorrectly stated that Children's earned $36.5m in 2009 when it was over a three year period, but did so for each hospital mentioned in the article.