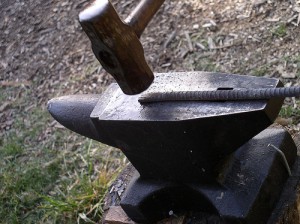 In some children the body's machinery for making red blood cells just doesn't work right. Conditions like Diamond Blackfan anemia or thalassemia can leave the body anemic, struggling to keep up with its own demands for oxygen. And the misshapen red blood cells of sickle cell disease can get stuck in small blood vessels and cause anemia, organ damage and great pain.
Right now, the most effective way to care for these blood disorders is with blood transfusions. But unlike trauma or surgery, a single transfusion doesn't solve the problem for people with life-long anemias or sickle cell. Most people with thalassemia, for example, have transfusions every month for their entire life.
"After about 20 transfusions, you reach a point where the body is overloaded with iron from all of the extra hemoglobin that's been introduced into it," says Ellis Neufeld, MD, PhD, director of the Thalassemia Program at Dana-Farber/Children's Hospital Cancer Center (a partnership of Boston Children's Hospital and Dana-Farber Cancer Institute). "The body has no way to actively remove iron on its own, so the iron starts to build up." Over time, this can damage the liver, heart, pancreas and other major organs.
Over the last 40 years, a lot of work at DF/CHCC and elsewhere has gone into what's called chelation therapy: drug-based treatments that scrub the blood of excess iron. Right now there are three chelating drugs in broad use: deferoxamine, deferasirox and deferiprone. They work well for many patients, but have their disadvantages.
"It was thought a few years ago that deferasirox was going to be the drug that came out on top," Neufeld says. "But we're limited in the amount we can give to patients because of toxicity problems. And some patients don't respond to it, no matter how much you give them.
"Deferoxamine is also good, but has to be given as a nightly injection," he continues, "which makes it both inconvenient and painful for patients."
Those disadvantages, combined with the huge global market for chelators—estimated at $900 million and growing, according to Shire Pharmaceuticals, which bought chelator developer FerroKin BioSciences earlier this year—means that there's a flurry of research going on to come up with the next generation of iron-reducing drugs.
Neufeld recently reported the results of a clinical trial that looked at the safety of one contendor, FerroKin's FBS0701. The results, published in the journal Blood, suggested that the new drug compares well with other chelators in terms of safety and effectiveness. And while the trial looked only at the adults, Neufeld is currently leading a global study of the same drug in children.
It's relatively easy for Neufeld to carry out both adult and pediatric chelator trials, as thalassemia patients of all ages tend to receive their care at pediatric centers like DF/CHCC.
"The expertise for developing new chelators and other thalassemia treatments for both children and adults is really concentrated at pediatric hospitals," he says. "It used to be that children with thalassemia and similar conditions died before growing up, so general or adult hospitals haven't built the capacity for doing this kind of treatment and research."
"We are fortunate to have excellent treatments and safe blood for patients with life-long anemias, but these treatments come at high cost."
Advances in chelation therapy come with great benefits, but they also come with financial costs. Because patients with these anemias receive frequent transfusions for their whole lives, they often have to take chelators for years, meaning that those costs can add up quickly.
Neufeld presented data on cost trends associated with thalassemia treatment over the last 10 years in a poster at the recent annual meeting of the American Society of Pediatric Hematology Oncology. Chelation therapy, he noted, was the second largest cost driver for thalassemia care (transfusion costs were the largest). And those costs are going up, largely because of new, more expensive drugs coming on the market.
"We are fortunate to have excellent treatments and safe blood for patients with life-long anemias, but these treatments come at high cost," Neufeld says. "It's important to understand the details of these costs so we can provide optimum transfusion, iron chelation and monitoring while addressing the concerns about health care spending. That way, we can be sure to offer high quality, high value care for patients with these anemias."