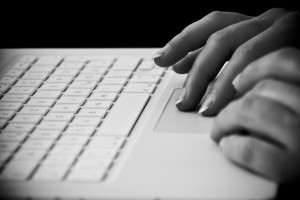 This post is third in a series on obesity. Read last week's posts on food addiction and what it means to define obesity as a disease.
The goal of any community health intervention is for individuals to achieve daily lifestyle goals in a way that realistically takes into account their cultural backgrounds, neighborhoods, families and home lives. For overweight or obese adolescents, these intimate surroundings play a pivotal role in allowing healthful behaviors to take root.
Research teams at Boston Children's Hospital and suburban affiliate Wareham Pediatrics are conducting a study that lets adolescents collaborate with their doctors online to improve their weight. Videoconferencing technology, provided by Boston Children's Telehealth Program, brings services directly to subjects in their homes.
"We're bringing high-quality interventions directly to kids in the community where they live and simultaneously learning about the community itself," says Cara Ebbeling, PhD, associate director of the New Balance Foundation Obesity Prevention Center at Boston Children's Hospital, and one of the leading researchers. "For example, we are looking at what grocery stores are located in the community and what opportunities exist for physical activity."
"We're hoping to provide care that a patient would receive in Boston, without the need to travel to the city, which can be a barrier for our patients," adds Amy Fleischman, MD, medical director of Boston Children's Optimal Weight for Life (OWL) Program.
Participants, who are 10 to 17 years old, initially meet with their primary care providers in Wareham, Mass., to receive dietary and physical activity information. Then, they're randomly assigned to two groups. Over the course of six months:
• The first group makes regular visits to their primary care providers.
• The second group does the same, but with added online videoconferencing with a dietitian and behaviorist.
For the videoconferencing, which is compliant with HIPAA privacy regulations, participants either use their own computers or are given an iPad for the six-month period. "It's a secure method for exchanging confidential information," says Shawn Farrell, MBA, of Boston Children's Telehealth Program.
Online visits with the dietitian focus on the low-glycemic diet, which the OWL Program recommends. Participants receive food choice lists, plate models and other materials to encourage healthful eating, along with education on how to prepare balanced meals and pair foods for healthful snacks. The parents become part of the conversation too, creating a shared sense of responsibility for establishing a healthful home environment and following the recommended diet.
In online visits with a behaviorist, teens brainstorm about specific and personal health goals that they would like to achieve and get encouragement to be physically active. They consider strategies for overcoming challenges and monitor their progress in attaining goals.
"This could change the way we collaborate with primary care providers and reach kids who can't come to the hospital," says Ebbeling. "It's a different way of thinking about community interventions."
Ebbeling and Fleischman will use data from this initial study to launch additional research and eventually translate research to practice. A next step could be to see just how effective telehealth visits are compared to in-person visits. So far, subjects are eager to take part. "Their enthusiasm has totally exceeded our expectations," says Ebbeling. "They provide great input in the true spirit of a pilot study."
Ebbeling's research counterparts also include David Ludwig, MD, PhD, director of the Center and OWL Program; Richard Antonelli, MD, medical director for integrated care at Boston Children's; and primary care providers at Wareham Pediatrics.
Others at Boston Children's involved with the study include Lisa Robinson, MPH, RD (project coordinator), Melissa Gallagher, RD (dietitian), Shannon Hourigan, PhD (behaviorist), Sarah Steltz, MPH (clinical research specialist), Linda Seger-Shippee (dietary and physical activity assessment specialist), Meghan Leary (research assistant), and Patrick McCarthy, MBA (business analyst). The team at Wareham Pediatrics includes Jason Reynolds, MD, PhD; Helen Lyon, MD, SM; Sharon Keating, NP; Marianne Iacobucci, RN; Lisa Govoni, RN; Michelle Brodeur, LPN; Megan Wadman; and Robin Zahner, MBA. Providers at Wareham Pediatrics are members of the Pediatric Physicians' Organization at Children's (PPOC).