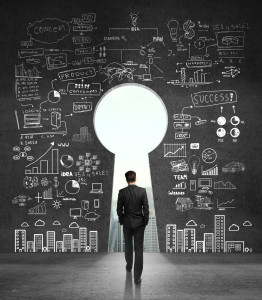 Assisted by a congressional mandate, the FDA has taken a new approach to helping clinical innovators overcome barriers to moving pediatric medical devices from the research stage to commercialization. So says Linda Ulrich, MD, director of the Pediatric Device Consortia Grant Program at the FDA's Office of Orphan Products Development, who recently spoke at an Innovators' Forum cosponsored by her office and Boston Children's Hospital's Innovation Acceleration Program.
Regulation and reimbursement are the largest barriers to medical device innovation. "The time it takes to develop a medical device and get it to the U.S. market can take a range from 18 months to 10 years," says Ulrich.
The stages of device development are concept, prototype, preclinical and clinical testing, manufacturing and marketing—only for the device to become obsolete within as little as 18 months after commercialization. Inventors need to consider the return on investment after their products receive regulatory approval, given the time and funding it takes to get them to market, says Ulrich. Clinicians often need to gain some business acumen in order to completely understand and partake in the commercialization process, she adds.
The costs of bringing products to market can be daunting. Based on a 2010 survey, which collected feedback from 204 medical technology companies, the average cost to bring a high-risk Class III device to market is $94 million, and $31 million for a Class II device. The survey also revealed that 77 percent of these costs were related to the FDA regulatory process.
"The FDA's job is to ensure that the devices that come to market are safe and effective, and it does not take into account the cost of the trials to prove this," says Ulrich. Therefore, she encourages industry to engage the regulatory agency early and often to ensure that the tests being conducted are the right ones to lead to approval.
Ulrich advises device innovators to engage with the FDA early and often, and to become familiar with CMS standards.
Meanwhile, the challenges for pediatric medical devices are even more dramatic. They include a smaller market size; the need for multiple device sizes; a longer timeline for use, raising device durability concerns; greater trial expenses; enrollment challenges for children; the need for parental and child cooperation in the consent and assent process; and potential ethical considerations.
To address these barriers, Congress passed the 2007 Pediatric Medical Device Safety and Improvement Act, which—among other recommendations—allowed for increased tracking of pediatric device approval, the extrapolation of adult data to pediatric devices, enhanced post-market surveillance and the development of a pediatric device consortium.
The progeny of this latter part was the Pediatric Device Consortia Grant Program, which has issued $11 million in its first four years. (The program was recently reauthorized through 2017.) Depending on the annual federal budget, the group is typically appropriated about $3 million per year. While the program primarily focuses on rare or orphan diseases, it encompasses devices used across all pediatric conditions, according to Ulrich.
The Act tasked the consortium with these charges:
to connect innovators with potential manufacturers
to manage and mentor device creators along the development process
to connect innovators with potential funding sources
to assess proposals for their scientific and medical merit
"It's not a direct research grant; this is meant for the development of multiple device projects," she notes, adding that the consortium is a network of individuals and organizations with unique backgrounds, including engineers, business people, manufacturers and physicians, brought together to provide information and funding to advance medical devices for pediatric patients.
"Silos aren't helpful in the development of devices for kids," explains Ulrich.
In the first four years, Ulrich says that the consortium has assisted more than 243 pediatric medical device projects, but the majority have not been brought to market.
Three consortium success stories of FDA-approved devices are:
Other devices in the works, not yet approved or cleared, are:
a stent for treatment of tracheomalacia, a weakness and narrowing of the trachea
the Remotoscope, a clip-on attachment to a smartphone, which allows remote diagnosis of otitis media
The consortium also can help to secure additional funding for research, raise awareness about pediatric device development issues, involve people in the community and create opportunities for outreach, publications and education, according to Ulrich.
"Clinicians and patients are usually best situated to identify the need for a new innovation," she says, but cautions that the "Valley of Death is littered with prototypes."
She encouraged the varied players in the process to think from different perspectives: "A business person needs someone who thinks like a regulator, and a clinician needs to consider where the money will come from to support the device at different development stages."
Ulrich also advised the audience to think of the payers: "Never mind just getting it approved. Ask yourselves if it will get reimbursed." She suggested becoming familiar with standards of the Centers for Medicare & Medicaid Services, in addition to FDA standards.
These multiple considerations demonstrate that the path to pediatric device innovation truly "takes a village," she says.