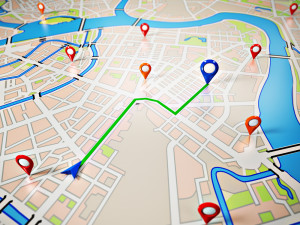 Eugenia Chan, MD, MPH, is a developmental-behavioral pediatrician and health services researcher in the Division of Developmental Medicine at Boston Children's Hospital. She runs the Developmental Medicine Center's ADHD Program and is co-developer of ICISS Health, a web-based disease monitoring and management system.
When I set out with my collaborator Eric Fleegler, MD, MPH, to build a web-based tracking system for children with attention deficit hyperactivity disorder (ADHD), we focused on a single problem—getting parents and teachers to fill out symptom questionnaires in time to help doctors make informed clinical decisions at follow-up visits. We had no inkling of the possibilities that this kind of software platform could hold, or how it might grow in the future.
But then my colleagues in the Developmental Medicine Center (DMC) at Boston Children's Hospital started using our platform, then called eDMC, for patients with autism—not for the ADHD questionnaires but for the parent and family quality-of-life questionnaires. New insights into our families quickly evolved. Based on one parent's response, the child's doctor became alarmed about the parent's mental health and referred the parent to mental health services. Another colleague puzzled over why a family had a poor quality-of-life score when the child appeared to thrive; it turned out that the parents were divorcing.
It was clear that this simple online tool had tremendous potential to improve our patients' well- being. We're about to roll it out more broadly in the hospital and test it in a randomized clinical trial.
Efficient information capture
Word spread around the hospital that we had a way of collecting ADHD information from parents and teachers easily and efficiently. Multiple emails and conversations with providers outside the DMC included the refrain, "That would save us so much time and effort," and asked, "What would it take for us to use it?" So Eric and I thought, "Let's do it!"
Beginning in 2012, with significant funding from donors and the Boston Children's Provider-Payor Quality Initiative (PPQI), we completely rebuilt our platform and renamed it the Integrated Clinical Information Sharing System, or ICISS Health. We began the expansion by bringing the ADHD module to all of the outpatient clinics at Boston Children's that care for children with ADHD, including primary care, adolescent medicine, neurology and psychiatry.
As the next step, multidisciplinary workgroups of clinical experts collaboratively designed similar tracking modules for autism, asthma, depression and epilepsy. Each clinic gathered an implementation team to develop a deployment strategy based on the clinic's unique culture, practice structure and patient population.
Outcomes research
This massive expansion presents a unique opportunity for research. With a collaborative group of clinical and health services researchers, we designed our clinical trial. Using a crossover design, the study will assign providers to use ICISS Health either immediately or starting after 12 months. We will then compare disease-specific symptoms, quality of life, the experience of care, the patient-provider relationship, health care utilization and other parameters with and without ICISS.
Our hypothesis is that monitoring patients remotely between visits can improve health, detect problems early enough to prevent emergency department visits and hospitalizations and lower costs of care overall by matching health care resources to patients' actual medical needs.
To date, we have more than 3,300 patients enrolled in ICISS Health, and last month, a parent answered the millionth ICISS Health question. This summer, we will roll out the study and the additional disease modules for autism, asthma, depression and epilepsy. We have also begun piloting ICISS Health in private pediatric primary care practices outside of the hospital. As the platform takes hold in multiple locations, we look forward to seeing our patients doing better and better.
Watch this video to learn more about how ICISS works.