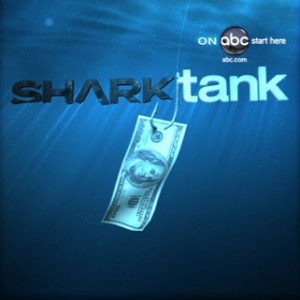 On ABC's reality show "Shark Tank," a panel of veteran investors listens to business pitches for everything from new dietary supplements to a nail salon for men. After asking tough questions, each shark either backs the venture—sometimes not for the reasons you'd think—or more likely declares, "I'm out."
It's a great infotainment formula—even my 10-year-old daughter is a fan—but it's also a hit beyond the living room. Health care organizations are increasingly borrowing the "Shark Tank" script to get new ideas or to bankroll their own innovations. Boston Children's Hospital is doing so at our Global Pediatric Innovation Summit + Awards (Oct. 30-31), bringing in "Shark Tank"'s Daymond John to moderate. But we're certainly not alone. In recent months:
Nearly 100 nursing students at the University of Connecticut pitched their health care innovations to judges representing research, pharmaceuticals, economic development and health care. Two devices got the nod, including a lightweight abdominal binder for expectant mothers that monitors contractions, fetal heart rate and fetal movement.
Even the U.S. Department of Health and Human Services (HHS) has plunged into the tank. In late September, 11 teams of rank-and-file employees from the National Institutes of Health, the Centers for Disease Control and Prevention and other HHS branches had four minutes to make pitches to senior officials. What was especially cool was that a "shark" from the Food and Drug Administration could directly counsel innovators on how to get proposed apps and devices through regulatory approval.
Some of these "Shark Tank"-inspired programs, like HHS's, vet the innovators beforehand and prep them with seed money or business training. If you're looking to attract funding for a health care innovation but don't have access to such resources, check out these six practical tips for honing your pitch and this guidance from Ivan Salgo, MD, MBA, of Philips Ultrasound, who will be among the judges at our Global Pediatric Innovation Summit's Innovation Tank.
Join us at the Global Pediatric Innovation Summit + Awards 2014 on October 30-31 at Boston's Seaport World Trade Center. Seats are limited, so register today at www.takingontomorrow.org. Please use the code VECTOR at checkout for a 10% discount.