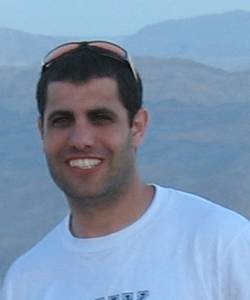 Tal Dvir, PhD, is a postdoctoral fellow in the laboratories of Robert Langer, ScD (MIT) and Daniel Kohane, MD, PhD (Children's Hospital Boston, Harvard Medical School).
As tissue engineers, we seek to develop functioning substitutes for damaged tissues and organs. Generally, this means seeding cells onto 3-dimensional porous scaffolds made of biomaterials, which provide mechanical support and instructive cues for the developing engineered tissue. Now it's time to go to the next level, and make complex tissues that can really do things — contract, release growth factors, conduct electrical signals and more. Things our own cells and tissues do.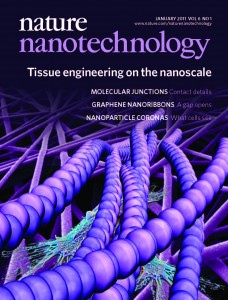 Engineering a functional tissue is difficult. Cells must be organized into tissues with structural and physiological features resembling actual structures in the body. The outer connective tissue that supports cells, known as the extracellular matrix, is especially interesting to us. The matrix and its components — fibers, adhesion proteins, proteoglycans and others — provide cells with a wealth of information that regulates cell growth, shape, migration and differentiation.
To mimic these physiologic features, we work at the nanoscale – creating structures at the range of 1 billionth of a meter, …