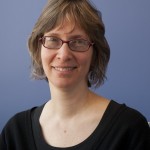 Nancy Fliesler, Vector's editor, has been senior science writer at Boston Children's Hospital since 2003, spotting innovation trends and covering virtually every clinical and laboratory research department in the hospital. She previously worked for the ABC News medical unit, helped produce science programs for K-8 teachers for the Harvard-Smithsonian Science Media Group, and worked on video productions for the Mental Illness Education Project. Prior to that, she was executive editor of Journal Watch, and also produced and directed the award-winning documentary Lifestyles of the Poor and Unknown. She holds a BA from Oberlin College (Phi Beta Kappa) and an MS in science and medical journalism from Boston University.
Erin Horan is the Boston Children's Heart Center Writer. In her previous role as an administrative assistant in cardiology, she assumed clerical duties for the New England Congenital Cardiology Association and continues to work with this collaborative. A Master's candidate at Northeastern University's School of Public Policy, Erin is particularly interested in the ways policy and advocacy can improve the experience of health care for all.
Maureen McCarthy is a senior writer with Boston Children's Hospital covering science and innovation and health and wellness topics. She holds a BS in journalism from Emerson College and has been writing business, health and news features for newspapers, magazines and online news organizations for nearly ten years. Prior to Boston Children's, Maureen was a business correspondent for Boston Business Journal/Mass High Tech covering Massachusetts' biotech and high tech industries. She also covered parenting topics for Boston Parents Paper and served as a business and features correspondent and freelance photographer for several daily and weekly publications including the Patriot Ledger and Enterprise.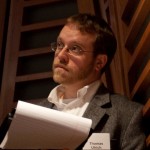 Tom Ulrich is a senior science writer in Boston Children's Hospital's Marketing and Communications Department, covering laboratory and clinical research innovations across the hospital. Over the last ten years, Tom has parlayed his curiosity about science and passion for science writing and communications into a number of roles, including development writer at Dana-Farber Cancer Institute, marketing writer at AIR Worldwide, and editorial & account director at Feinstein Kean Healthcare. Most recently, he was the communications manager at Harvard Catalyst | The Harvard Clinical and Translational Science Center. Tom earned a master's degree in molecular microbiology and immunology from the Bloomberg School of Public Health at Johns Hopkins University, and is an amateur photographer. He tweets about science and technology under the handle @scribbler_tom, and also has his own science blog called You've Got Some Science On You.