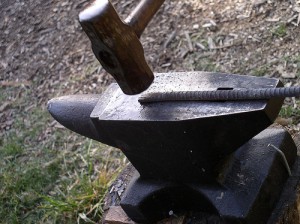 In some children the body's machinery for making red blood cells just doesn't work right. Conditions like Diamond Blackfan anemia or thalassemia can leave the body anemic, struggling to keep up with its own demands for oxygen. And the misshapen red blood cells of sickle cell disease can get stuck in small blood vessels and cause anemia, organ damage and great pain.
Right now, the most effective way to care for these blood disorders is with blood transfusions. But unlike trauma or surgery, a single transfusion doesn't solve the problem for people with life-long anemias or sickle cell. Most people with thalassemia, for example, have transfusions every month for their entire life.
"After about 20 transfusions, you reach a point where the body is overloaded with iron from all of the extra hemoglobin that's been introduced into it," says Ellis Neufeld, MD, PhD, director of the Thalassemia Program at Dana-Farber/Children's Hospital Cancer Center (a partnership of Boston Children's Hospital and Dana-Farber Cancer Institute). "The body has no way to actively remove iron on its own, so the iron starts to build up." Over time, this can damage the liver, heart, pancreas and other major organs.
Over the last 40 years, a lot of work at DF/CHCC and elsewhere has gone into what's called chelation therapy: drug-based treatments that scrub the blood of excess iron. Right now there are three chelating drugs in broad use: deferoxamine, deferasirox and deferiprone. They work well for many patients, but have their disadvantages. …