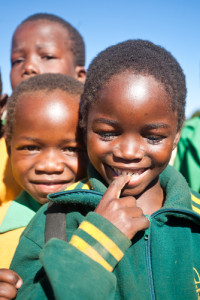 Beginnings—whether a new year or a new century—offer an optimal time for evaluating goals. Quality improvement literature reminds us that goals should be specific, measurable and timely, and that progress checks are crucial. With one year left to achieve the ambitious Millennium Development Goals (MDGs), global child health stakeholders are assessing gains and gaps.
In 2000, the United Nations set the MDGs, and homed its sights on child mortality in MDG 4, aiming to cut mortality among children younger than age 5 by two-thirds by 2015, from the 1990 base figure of 12 million.
By 2012, the figure was nearly halved to 6.6 million.
"There's a hopeful sense," says Judith Palfrey, MD, director of Boston Children's Hospital's Global Pediatrics Program in the Department of Medicine. At the same time, the goal remains "seriously off target for many countries," wrote Zulfiqar Bhutta, MB, BS, PhD, from the Hospital for Sick Children in Toronto, and Robert Black, MD, from Johns Hopkins University in Baltimore, in The New England Journal of Medicine in December.
Palfrey agrees, noting that while some countries are on track to meet the goal, some have stagnated and some have regressed. "It may be that there are some intractable issues," she says. The countries that have failed to make progress are marked by corrupt governments, armed conflict or both. …