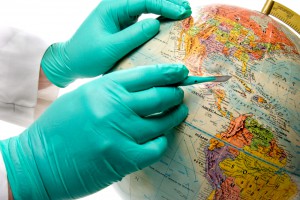 While moral arguments have been made to bring surgical treatments to resource-poor countries, researchers from Boston Children's Hospital have discovered that it also may be cost-effective.
Traditionally, global health initiatives have focused on infectious disease or HIV/AIDS outreach. However, more recent data, including a 2012 study in The Lancet, show a growing global burden of noncommunicable diseases, such as cancer, that require surgical treatment.
Surgical disease was previously thought to comprise at least 11 percent of the total global burden of disease, but the Lancet paper showed approximately 25 percent of people requiring surgical assessment, based on a widespread survey in Sierra Leone. Additional research has revealed that up to 85 percent of pediatric patients in Africa have a surgical condition by the age of 15 years.
"However, the prevailing perception is that surgical care is too expensive and not cost-effective enough to bring to developing countries," states Tiffany E. Chao, MD, a Paul Farmer Global Surgery Fellow in the Plastic and Oral Surgery Department at Boston Children's. …