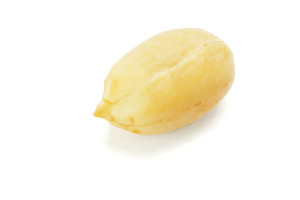 Tripp Underwood contributed to this post.
Families with peanut-allergic children live in fear that their child will ingest peanuts—even minute amounts—accidentally. Now, a small pilot study published in the Journal of Allergy and Clinical Immunology offers hope.
In the year-long study, immunologist Dale Umetsu, MD, PhD, and colleagues in the Division of Allergy and Immunology at Boston Children's Hospital were able to get some children to tolerate as many as 20 peanuts at a time. Their protocol combines a powerful anti-allergy medication with a methodical desensitization process.
While it's not a cure, the protocol may enable children to weather trace amounts of peanuts that might lurk in baked goods or foods "manufactured in a facility that processes peanuts." Even a small amount of peanut tolerance could be lifesaving. …