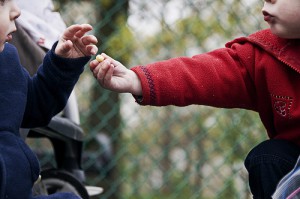 We humans are sharing creatures. We talk about ourselves, what we think, what we know. If we weren't like this, cocktail parties would be really boring, and Facebook and Twitter wouldn't exist.
Nor would health care. At the most basic level, health care relies on give-and-take between patients and doctors—patients sharing their symptoms and concerns with doctors, and doctors sharing their knowledge with patients.
The same holds true for public health. Prevention and control efforts require lots of patients and doctors to share information so that public health agencies know where to target their resources.
But the give-and-take in public health is often slow and cannot always detect conditions or complications at rates that reflect reality. And usually it's one-way—from the patient or public to surveyors. …