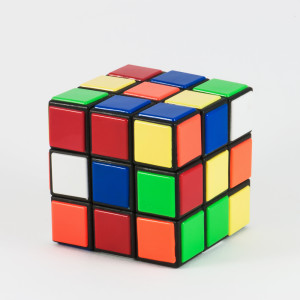 Elizabeth Hait, MD, MPH, wears many hats. She's a physician, researcher, wife and mother just to name a few.
But she never fancied herself an innovator—until recently. After participating in Hacking Pediatrics, sponsored by Boston Children's Hospital in collaboration with MIT's H@cking Medicine, she now sees potential innovations and innovators everywhere.
"To be an innovator, you don't need to be extraordinary, you just need to recognize that a problem exists and be dedicated to fixing it," she says.
The problem she took to last month's Hacking Pediatrics Hackathon stems directly from her work. As co-medical director at Boston Children's Eosinophilic Gastrointestinal Disease (EGID) Program, which treats specific food allergies causing gastrointestinal inflammation, she sees families constantly struggling to find new (and healthy) meals that won't trigger an allergic reaction in their kids.
"Many of our patients can only safely eat a handful of foods, so feeding them with any kind of variety is extremely hard," she says. "Then if you factor in the likes, dislikes and other food intolerances that often exist in a family, just planning one family meal can feel like a nightmare." …