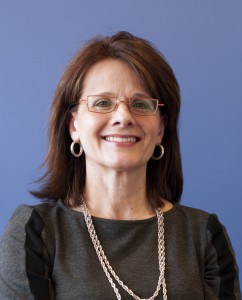 Margaret Coughlin is a Senior Vice President and the Chief Marketing and Communications Officer at Children's Hospital Boston
Disruption. A core ideal of the TEDMED conference. I'm in a senior strategic marketing position at Children's Hospital Boston, in a healthcare world in dire need of solutions. What can I do as an individual to spark disruption, change the course?
Brilliant individuals from all over the world have converged here.  From biology lab leaders to the U.S. Surgeon General (yes, she is here) – they've all convened to share, to educate and to think. The ideas are flying, and the different disciplines are connecting dots that at first glance make no sense. Worlds are colliding and combining and then dividing again. Art, sensing technology, mobile devices, biology and on and on are merging to create solutions to an uncountable number of healthcare problems.
The fundamental question, though, is why doesn't this happen every day, and happen faster? …