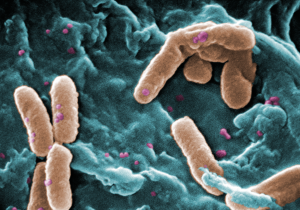 Putting children on a ventilator is sometimes necessary to save their lives, but it's not without risks.
Doctors and nurses have to monitor ventilated patients carefully lest the machine over- or underinflate their lungs. Sometimes the very act of putting a child or adult on a ventilator can cause more lung damage (more on this in a future post). And life-threatening pathogens sometimes take advantage of a patient's weakened state to set up shop in their lungs.
One of them is Pseudomonas aeruginosa, a bacterium long associated with hospital-acquired or healthcare-associated infections (sometimes also called nosocomial infections). Gregory Priebe, MD, and other researchers have spent 40 years trying to develop an effective vaccine against it.
"It's often resistant to antibiotics, and can be very difficult to treat, even deadly," says Priebe, a critical care specialist and infectious disease researcher at Boston Children's Hospital. "People with cystic fibrosis (CF) also get lung infections with P. aeruginosa, where it can lead to a chronic and ultimately fatal infection."
While there have been some limited successes in creating a vaccine, researchers have struggled to develop one that can work against multiple subtypes of the bug at the same time.
Priebe thinks he may have come up with a workaround—one that makes use of a little known arm of the immune system. …