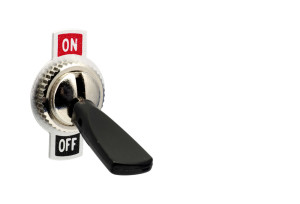 Looking down at my bandaged finger—a souvenir of a kitchen accident a few nights prior—Joseph Italiano, PhD, smiles and says to me, "You should have come by, we could've given you some platelets for that."
The problem is that Italiano really couldn't; he needs every platelet his lab can put its hands on. A platelet biologist in Boston Children's Hospital's Vascular Biology Program, Italiano is trying to find ways to manufacture platelets at a clinically useful scale.
To do that, he needs to develop a deep understanding of the science of how the body produces platelets, something that no one has at the moment.
The path by which blood stem cells develop into megakaryocytes—the bone marrow cells that produce and release platelets into the bloodstream—is already known, Italiano says. We also know that platelets are essentially fragments of megakaryocytes that break off in response to some signal.
But that's where our knowledge of platelet production largely ends. "Megakaryocytes themselves are something of a black box," Italiano explains. "If you microinject the cytoplasm of an active megakaryocyte into a resting megakaryocyte, it will start to produce platelets as well. But we don't know what factor or factors cause them to start platelet production."
As Italiano and his laboratory peer into that black box, they know the stakes are big. Because in the end, they want to greatly reduce doctors' and patients' dependence on donated platelets. …