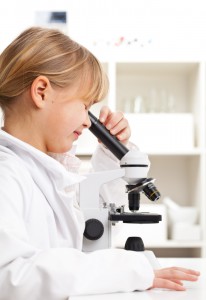 Since our "trends" posts at the top of the year are among our most viewed, Vector took time out this summer to take an interim snapshot of pediatric medicine's cutting edge. Here we present, in no particular order, our first five picks. Check back next Friday for Part 2. If you want more, there's still time to register for our National Pediatric Innovation Summit + Awards (September 26-27). The posts will also appear as an article in the fall issue of Children's Hospitals Today magazine.
1. Digital health apps 2.0
The electronic revolution in health care continues. According to recent surveys, more than 90 percent of physicians have smartphones and more than 60 percent are using tablet devices like iPads for professional purposes. Dr. Eric Topol and others think these digital tools are the future of medicine.
Mobile apps keep proliferating, adding more and more features: high-quality image capture, voice-to-text capabilities and gaming techniques to motivate adherence, as well as sensors that gather physiologic data, like glucose levels and heart rate. Consumers are tracking and sharing data themselves, saving time in the clinic and helping physicians monitor their symptoms. Through the much-hyped Google Glass, it won't be long before doctors can seamlessly call up patient data, look up a drug dosage and get decision support during a clinical visit without using a hand-held device.
One limiting factor in this "Wild West" scenario is the FDA's ability to keep up with digital advances from a regulatory standpoint. …