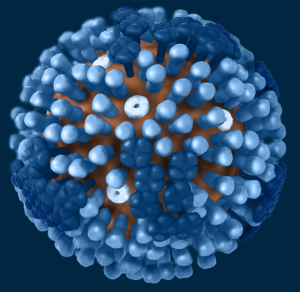 Disease surveillance has long been the purview of state public health departments, the U.S. Centers for Disease Control and Prevention (CDC) and other agencies that collect reports from doctors, clinics and laboratories.
That disease control model is being turned on its head by projects like Boston Children's Hospital's HealthMap, which scours the web for information related to disease outbreaks. HealthMap's Flu Near You goes a step further by encouraging people to report their own flu-related symptoms and help track flu emergence and spread.
To date, though, efforts like these have been limited to the digital sphere—part of the growing field of digital epidemiology. They don't rely on blood, spit and mucus to get their data—it's all in bits and based solely on symptoms.
But even that is changing, thanks to a new Flu Near You initiative called GoViral. GoViral brings everyone directly into the flu surveillance process by allowing them to not just report how they're feeling, but to test themselves for flu at home and submit their results. …