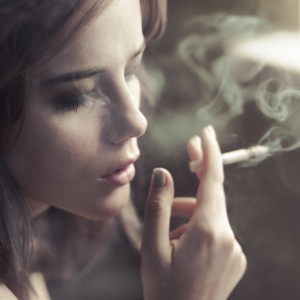 Claire McCarthy, MD, has been a primary care pediatrician and writer for more than 20 years. She blogs for the Huffington Post, Boston.com and the Children's pediatric health blog, Thriving. She practices at the Children's Hospital Primary Care Center. Follow her on Twitter @drClaire.
When I read about the report from the U.S. Preventive Services Task Force saying that pediatricians can "move the needle" when it comes to youth smoking, I had a few different reactions.
My first reaction was:  Cool! I don't want youth to smoke. We all know the health problems it causes. It's good to know that we can make a difference.
My second reaction, as I thought about it more, was:  Duh. Of course we can make a difference. We primary care pediatricians are perfectly positioned to influence the health behaviors of youth. We have relationships with them and their parents. We see them regularly, we have the opportunity to build trust and to get to know and understand them. We talk to them about all aspects of their health and well-being. While they don't always listen to us, there's always the chance they will.
And then, as I thought about it even more, my reaction was:  Is anyone going to help us do it? …