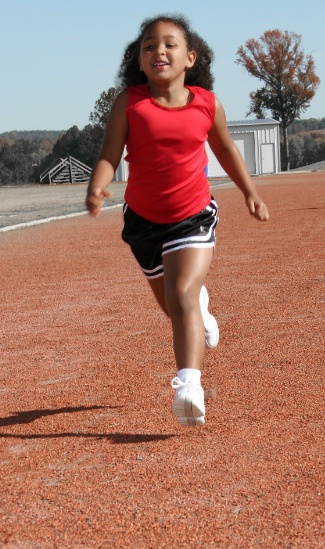 Schools have manned the front lines in the battle against childhood obesity. Through the Healthy, Hunger-Free Kids Act of 2010, First Lady Michelle Obama has promoted low-cal lunches, fresh produce and more. Now, she hopes to ban junk food and soda marketing in schools.
Are these efforts enough to turn the tide? Offering healthy foods and promoting physical activity at school may not be enough to negate the impact of other unhealthy influences in students' homes and neighborhoods, according to Tracy Richmond, MD, MPH, of Boston Children's Hospital's Division of Adolescent Medicine.
Richmond recently published a study in PLOS One that looked at how a school's physical activity or nutrition resources might influence fifth grade students' body mass index (BMI).
The study focused on 4,387 students in Birmingham, Ala., Los Angeles and Houston. "We wanted to find out if certain schools look 'heavier' because of their composition—meaning that kids at higher risk of obesity, like African American girls or Hispanic boys, cluster within certain schools—or whether something structural in the school influences BMI, like the facilities or programs offered," explains Richmond. …