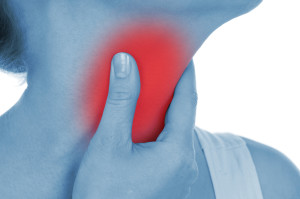 Do you have a fever?
Do you have a cough?
If you're sitting at home with a sore throat, your answers to those two questions could be enough to tell whether you should see a doctor for a strep test, thanks to a new risk measure created by Kenneth Mandl, MD, MPH, and Andrew Fine, MD, MPH, at Boston Children's Hospital.
Called a "home score," the measure combines the two questions above, your age, and data on the level of strep activity in your geographic area. The basic idea is that your symptoms, plus the big picture of what's happening in your neighborhood, is a strong enough predictor to for you to go to the doctor for a throat swab.
Thought it's just a research tool for now, if it were it were packaged into an app and fed the right data (localized strep test results from a health center or medical testing company, for example), the home score could allow someone with a sore throat to make an informed decision about whether they should consider going to the doctor.