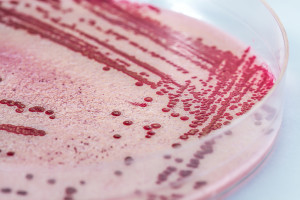 The immune system, despite its immense complexity, really has only a few ways to kill bacteria:
Neutrophils and macrophages can capture and digest extracellular bacteria (ones that live free in tissues and the bloodstream).
Peptides (protein fragments) can punch holes in bacterial membranes or cross the membranes to disrupt bacterial processes.
T-cells can kill cells infected by intracellular bacteria (ones that take up residence within cells).
It's this last mechanism that I want you to pay attention to. The conventional wisdom has long held that T-cells can only kill intracellular bacteria indirectly by eliminating the cells they've infected. But a paper by Judy Lieberman, MD, PhD, of Boston Children's Hospital's Program in Cellular and Molecular Medicine, reveals that T-cells have a hitherto unnoticed way of directly killing intracellular bacteria And she only found it because of HIV/AIDS. …