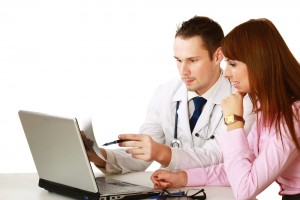 At the start of today's National Pediatric Innovation Summit + Awards 2013 panel on patient engagement, healthcare journalist Carey Goldberg offered up a personal anecdote about engagement— or the lack of it—in medical care:
"I was having a minor dermatological procedure, and right before it started, I said to the doctor, 'This really is a good idea to get this done, right?' And she said, 'No, actually, you don't really need to get it done.' And I didn't stop the procedure. And I realized that I embodied the problem of patient engagement. It is a piece of [the health care] puzzle."
Goldberg's story framed a discussion that ranged from outcomes measurement to data access, from healthcare incentives to care coordination—all centered on one overriding question: How do we encourage patients to become more engaged in their own medical care?
And given the number of topics that were covered, it's clear how complex a question that is. It's one that engages multiple stakeholders—patients and their doctors for starters, but also insurers, policymakers and regulators, health care systems and more. …