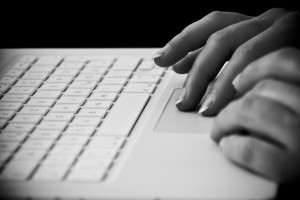 This post is third in a series on obesity. Read last week's posts on food addiction and what it means to define obesity as a disease.
The goal of any community health intervention is for individuals to achieve daily lifestyle goals in a way that realistically takes into account their cultural backgrounds, neighborhoods, families and home lives. For overweight or obese adolescents, these intimate surroundings play a pivotal role in allowing healthful behaviors to take root.
Research teams at Boston Children's Hospital and suburban affiliate Wareham Pediatrics are conducting a study that lets adolescents collaborate with their doctors online to improve their weight. Videoconferencing technology, provided by Boston Children's Telehealth Program, brings services directly to subjects in their homes.
"We're bringing high-quality interventions directly to kids in the community where they live and simultaneously learning about the community itself," says Cara Ebbeling, PhD, associate director of the New Balance Foundation Obesity Prevention Center at Boston Children's Hospital, and one of the leading researchers. "For example, we are looking at what grocery stores are located in the community and what opportunities exist for physical activity." …