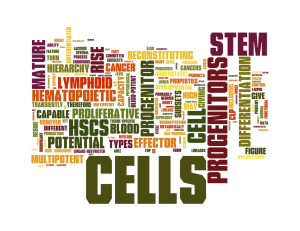 You need a lot of hematopoietic stem cells to carry out a hematopoietic stem cell transplant, or HSCT. But getting enough blood stem cells can be quite a challenge.
There are many HSCs in the bone marrow, but getting them out in sufficient numbers is laborious—and for the donor, can be a painful process. Small numbers of HSCs circulate within the blood stream, but not nearly enough. And while umbilical cord blood from newborn babies may present a relatively rare but promising source for HSCs, a single cord generally contains fewer cells than are necessary.
And here's the rub: The demand for HSCs is only going to increase. Once a last resort treatment for aggressive blood cancers, HSCTs are being used for a growing list of conditions, including some solid tumor cancers, non-malignant blood disorders and even a number of metabolic disorders.
So how do we get more blood stem cells? Several laboratories at Boston Children's Hospital and Dana-Farber/Boston Children's Cancer and Blood Disorders Center are approaching that question from different directions. But all are converging on the same end result: making more HSCs available for patients needing HSCTs. …